Thank you for your coupon request.
Please print or download* the following QR code to your smartphone.
*To download, we recommend taking a screenshot on your smartphone. Please refer to your device's instructions for taking a screenshot
Please contact us at 402-346-2466 if you have any questions.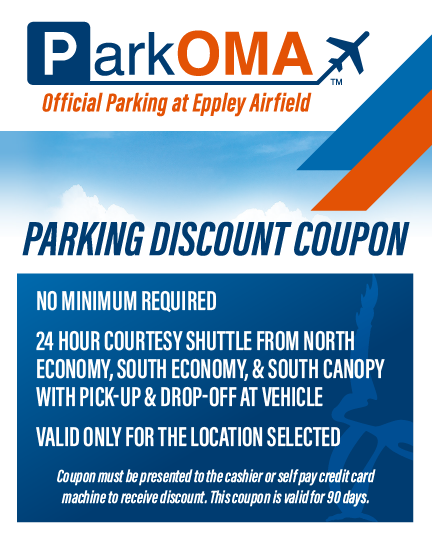 This Coupon Code is Invalid
Code: 210707
Coupon must be presented to the cashier or self-pay credit card machine to receive your discount
This coupon is valid for 90 days.
---
Questions about parking with ParkOMA?
Call the ParkOMA office at 402-346-2466 for parking questions and/or for shuttle services.
ParkOMA is exclusively owned and operated by the Omaha Airport Authority.